Today marks the launch of something very special: First Foods Fundamentals, an online baby-led weaning course! If you're getting started with introducing solids, or considering how you'll tackle first foods with your baby, do sign up here:
This course is less about BLW foods and recipes and more focused on educating parents about how to use first foods introduction as a path to long-term health and wellbeing for their babies.
Our relationship with food shapes SO much about our health: from our physical fitness, to our resistance to illness, and even our emotional well-being. The food choices and eating habits we establish with our children - from the very start - begin to shape their long-term preferences and attitudes toward foods.
So if you'd like to make the weaning journey a mindful one, do hop over to the course page and sign up - link below. It's free! You'll get five jam-packed lessons and loads of helpful resources. My goal is that you approach first foods with all the confidence and mindfulness you can.
Please do share with mum and dad friends who are also contemplating the weaning journey with their little ones! And let me know what you think as you go through the lessons, I'm so anxious to hear your feedback :)
Sign up for the free weaning course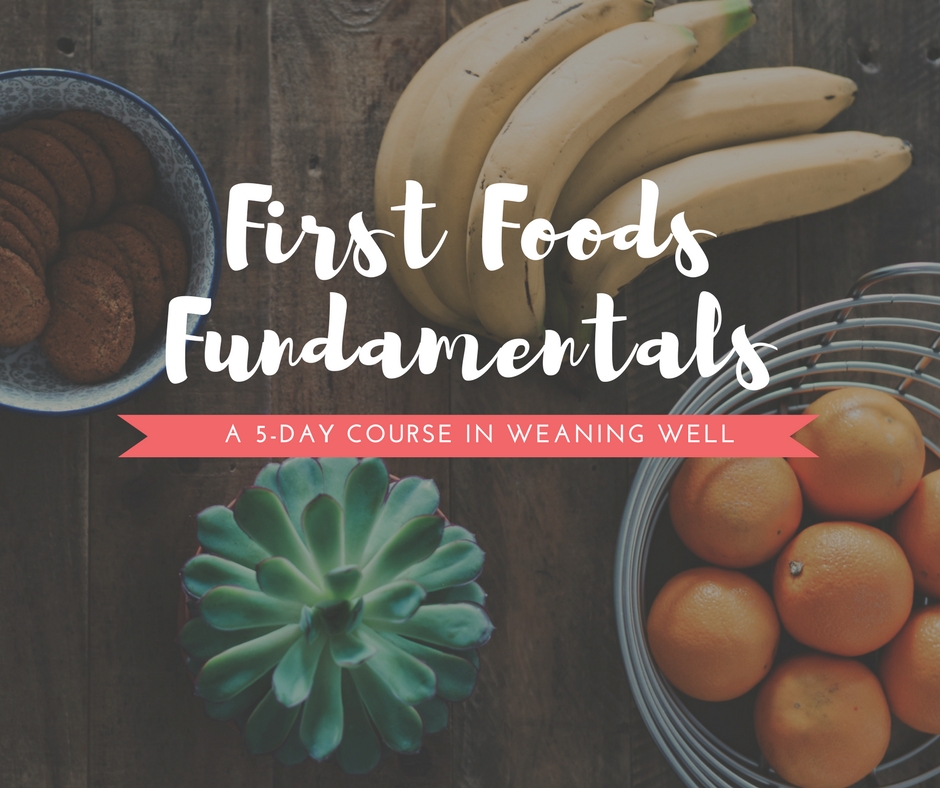 Get the FREE 5-day course and learn how to wean well
Sign up for First Foods Fundamentals to start your baby-led weaning journey, step-by-step, with lessons delivered to your inbox!