Baby-led weaning can be hard on a highchair! With all the smushed, splatted, dropped and sometimes thrown food, you'll definitely want to find a highchair that reduces the time you spend cleaning.
What to look for in a highchair for BLW
There are a few factors that make a good highchair for babies who feed themselves (and their parents who clean up after them!):
A "solid" design - few crevices, creases and cracks for food to find its way into. This is the trickiest quality to find, as many highchairs try to get clever with separated sections on the tray which often mean seams that food can seep into. They are a real pain to clean!

Easy to wash pieces - ideally you can bung the tray right into the dishwasher, the harness should be washable (they often look the grubbiest), and the seat cover (if there is one) should be easily wipeable. Whatever you do, don't go for fabric coverings - you will curse them!

Fits like a glove - If your baby looks lost in the expansive space of the highchair seat, there's more risk of baby not being fully upright whilst eating. Upright posture is one of the most important factors in safe eating, so baby should be snug in their seat with a harness to keep them in place, at least until they are very confident sitters. (By the way, I've always been perplexed with highchairs that have a reclining position - whatever in the world for?!)

Grows with baby - weaning is a many-staged journey, so you should consider making your investment in a highchair last into the toddler years. Many children use highchairs until they are 2 or 3 years old. Aside from a buggy and cot, a highchair is one of the biggest ticket items you'll likely buy for your wee one, so you want to make it last as long as you plan on using it!

Easy to pull up to the table - Since BLW is all about sharing family foods, and encouraging baby to join in at mealtimes, you may want to consider getting a high chair that you can pull right up to the table. Ideally you're not banishing baby to the corner while the family sits closer together for dinner! The idea is include baby in all the social aspects of sharing food together. Models without trays allow baby to use the tabletop directly, which you may prefer. You can also get devices which attach baby to a dining room chair. But at minimum, choose a highchair with a small 'footprint' so you can manoeuvre it easy to join the table with you.
Of course, there are many other factors you'll likely want to consider in a highchair, like colour and style, size, ability to collapse or fold, portability, foot rests, etc, but the list above is really focused on baby-led weaning highchair essentials.
The highchairs our family used
Baby Snug: Starting out
We started out with a Mamas & Papas Baby Snug. I absolutely loved this chair for a few reasons:
When we first began BLW, wee man wasn't yet in the rhythm of joining mealtimes. So meal time was usually a quite intimate affair between us, sat on the floor in his Snug, together on his splash mat. I loved having him sat right in front of me, at eye level, so we could 'chat' while he dug into his food. It ended up being the best part of my days on maternity leave. Just me, wee man, and some delicious grub.

It was SO easy to clean. No seams or cracks, just one solid piece. I could throw the tray into the dishwasher - or more often, I would just take it off and set it on the kitchen counter, along with the splash mat, as soon as he told me he was finished his meal, so I could return to clean it when he went for a nap. Then I'd just wipe everything down with hot soapy water or with Milton wipes and we'd be ready for round 2.

Wee man was just that - really wee. He was a bit on the small side since he'd been born, and I shuddered at the thought of him in a great big high chair! Snug was just as it sounded - snug - which was perfect for his size and made me feel more confident about his eating safely.
I was really sad when wee man outgrew it - by a year, he'd fully figured out how to pick the tray off the Snug (which made for some interesting flinging incidents), and at one point he decided to attempt to stand while the tray was on his lap (messy incident no. 92803984). So while the Baby Snug is fantastic - especially for smaller babes like wee man - it did not grow with him. I don't regret the investment though, as we continued to use it as a seat. You can remove the seat insert liner to make more room for baby as they get bigger!
Juice High Chair: Going pro
So we swapped for a Mamas & Papas Juice highchair. At this point, wee man was beginning to join more family meals and its adjustable height allowed for sitting wee man at the exact height of our table.
Juice is collapsable so we could make more room in our small dining area, and has a mesh storage net underneath, to keep spare baby serving ware, wipes and more.
Cleaning wise, Juice is pretty simple as there was a detachable tray which could go in the dishwasher and a removable harness I could stick in the wash as well (this was often the part that would get the dirtiest!).
This highchair served us well right up until the point that wee man could sit in an 'adult' chair at the dining table.
BLW-friendly highchairs
If I was in the market for a chair today, I'd still definitely consider the Snug and Juice combo as I did love them both. But given there are a few others on the market now that seem to fit the needs of a BLW family, here are my recommendations that fit all budget ranges, from low to high:
Portable Seats and Boosters
What I loved about Snug is that it could travel with us when we went on holiday. But it was too bulky to consider bringing it along to a restaurant, and also needed to be sat on the floor rather than at the dining table. Here are a few seat options you could consider for eating-on-the-go:
What highchairs do you recommend?
I hope that you've found this helpful - I know making the big baby investments can be daunting. I'd love to hear if you've found a highchair or seat perfect for baby-led weaning - leave a comment below!
Learn how to introduce solids to your baby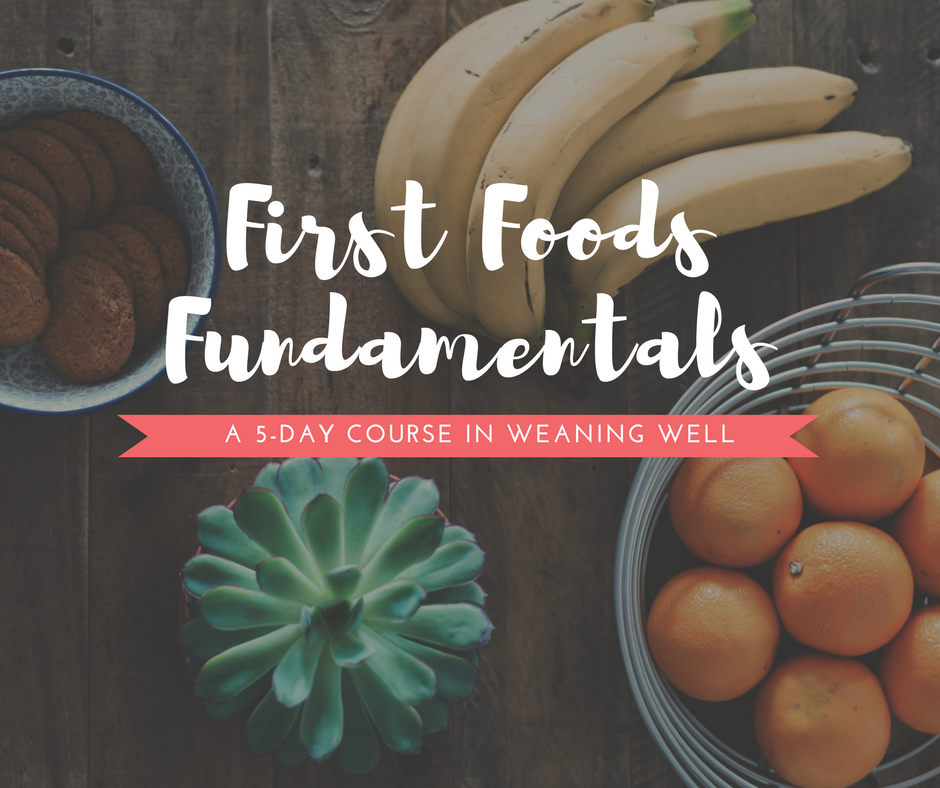 Get the FREE 5-day course and learn how to wean well
Sign up for First Foods Fundamentals to start your baby-led weaning journey, step-by-step, with lessons delivered to your inbox!